Home /Shipping by Regions / USA
Express delivery cost of UPS from China to Amazon FBA Warehouse in the USA
Shipping86.com handles Amazon packages order from China to the Amazon warehouse in the USA by UPS courier with competitive shipping cost and professional service. Below are the rates from China to American Amazon warehouse by UPS:
UPS rates from China to the Amazon Warehouse in the USA

| Destination | Shipping Way | 100KG+ | 300KG+ | 500KG+ | Delivery Time |
| --- | --- | --- | --- | --- | --- |
| USA | UPS Courier | USD6.8/KG | USD6.6/KG | USD6.0/KG | 5/7days |
Amazon by UPS from china to the USA close time everyday: 12:00AM
Remarks:
Rate is from our warehouses in China to the Amazon FBA warehouse in the USA.
The rate is on the basis of actual gross weight for volume weight whichever is higher.
Volume Weight=length(cm)*height(cm)*width(cm)/5000
Wood package, bad cartons are unacceptable
Accept duty prepaid, third party account payment(account number must be shown on the invoice).
UPS won't compensate for any goods damage or loss this way.
It is just only available for general goods.
Contact Us Now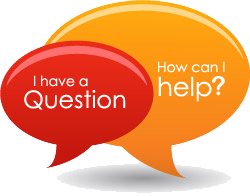 To get a quote, please simply COMPLETE OUR QUOTE FORM. Alternatively, email to james@shipping86.com, or directly call James on: +86-755-82427324, or Whatsapp: +86-13590342071 . We'll be pleased to discuss with you furtherly.