Shipping86.com
TEL: +86-755-2215 0908
Mob: +86-158 1860 9823
Email: eric@shipping86.com
Add: Room 3203, 32nd Floor, Golden Central Tower, #3037 Jintian Road, Futian, Shenzhen, GD, China
How to ship Amazon FBA from China to US by Express?

Hey, guys. Are you a new Amazon seller and want to buy products from China to US? If so, yu must know that as a new Amazon seller, you are not a qualified Amazon seller if you don't know the shipping costs, customs clearance and duties. If we need to do the preparation work ahead of time, then we can have the advantage of selling price. So we can make more profit.
This article mainly explains how to ship products from China to Amazon FBA by Express. I hope this article is what you are looking for. I try to make the article simple and easier to understand. If you have any questions, welcome to leave the comments below or email us.
Different ways of transport with different the time and the cost of transportation. You can choose the method of transportation based on the weight of your product. If the time is urgent, you can choose international Express, such as DHL, UPS or FedEX. But if the cost of transportation is very high. Our suggest that if the weight of the goods is less than 21kg, you can choose international Express.
We describe the way of transport by Express in detail below so that can offer you more help :
1.Express Transportation
1.)Advantages and disadvantages of Express
Advantage: Usually takes only 2-4 business days. Fast, especially to the US and European countries. and it is possible to actually check the status of the goods.
Disadvantages: expensive and increase sales costs. The dimensional weight is calcuated by 5000 (if the dimension weight is large, it is charged by dimensional weight). There are also a lot of restrictions on goods,such as liquids, batteries and powder products…and more.
If the weight of your goods is less than 21kg, you can only choose express to Amazon FBA. Air, sea and train transportation require a minimum weight is 21kg or more.
2.) How to choose the right Express ?
You can choose from many Express companies to ship goods from China to Amazon FBA around the world. The issues we need to consider are customs clearance and tariff issues. For example, if ship it to the United States, the value of goods below $800 is not subject to customs duties and Customs clearance fees.
Let's talk about these three international Express companies: FedEX, UPS and DHL. FedEX and UPS are American companies and DHL is a German company. If your product is shipped to the US, I recommend using FedEX and UPS because the two companies are more effective in customs clearance in the United States.
In the end, most of our customers will choose DHL to ship to the world, because the freight will be cheaper than FedEX and UPS. Ship products to the US, and customs clearance & transportation time are very fast. DHL wil be your best choice.
3.)How to calculate the weight ?
First let's take a look at how to calculate the weight of the product. The Express companies have two methods of weighing--Actual weight and Dimensional weight
Basically, when you ship your product by express, the express will charge you based on the dimensional weight or the actual weight of the product.
There are many special products, which are bulky, but the actual weight is very light, and the express company will charge a lot according to the dimensional weight.
This is the formula for calculating the dimensional weight:
Dimensional weight = Length (cm) * Width (cm) x Height(cm) /5000
Examples are as follows
Dimensional Weight: If your product box size is 50*50*50cm and the actual weight is 10kg. The express company will charge you 25kg weight (50*50*50cm) /5000=25kg) instead of the actual weight of 10 kg if you want to ship this box from China to Amazon FBA.
Actual Weight: Your product box size is 30*25*25cm and the actual weight is 18kg. If you want to ship this box from China to Amazon FBA, the express company will charge you 18 kilograms of actual weight instead of 3.75. Kilograms (20*25*15cm/5000=3.75kg).
4). Shipping fee from China to Amazon FBA by Express
The express shipping costs depend on many aspects, such as: weight, seasonality, whether the product has a battery. . . and many more.
Usually DHL is priced at $6 to $7 per kilogram and We can use this number to roughly calculate the express fees from China to Amazon fulfillment centers.
If your product weighs less than 21 kilograms, the express company will calculate the shipping cost per 0.5 kilogram, the cost will be relatively high. If your product weights more than 21 kg, the express will calculate the shipping cost per 1 kilogram. So I recommend to buy products that reaches 21 kg.
Example:
1.) <21kg:
The shipping cost: First 0.5kg is $15 ,Next 0.5kg is $6.
If your weight is 5kg. So the total amount is $69USD($15USD + ($12*4.5kg)).
2.)>=21kg:
The shipping cost: Each kg is $6.
If your weight is 28kg. So the total amount is $168 ($6*28kg=168USD).
If you want to know learn more, please refer to this article: DHL Shipping Cost from China
Check the Express shipping cost here: International Express Shipping Calculator
Note:
We have provided you with the express freight calculator and prices are updated every month. This gives you the convenience, so you can roughly calculate the cost of shipping to Amazon FBA centers.
Tip: The price of the calculator is for the normal product. If your product is special, please contact us for a quote.
Often, DHL or other express companies are not allowed to ship products containing batteries, liquids or powders. But we can help you transport these special products. The express price is 50%-100% higher .
Finally, if the express freight is too high, you may consider to choose the shipping by air,Sea or Train. We must save costs and create more profits for our products.
Here are some tips to save money:
Tip 1: The shipping cost is much cheaper than your own express account if you are using a China shipping agent or your supplier in China.

The best way is to let your Chinese supplier help you ship the goods to Amazon warehouse, or find a shipping agent to help you with your transportation.

Tip 2: If your product is shipped to the United States, there are no customs duty and customs clearance fee for any goods below $800.

We recommend that you communicate with your supplier in advance and declare your value below $800 before shipping if you buy a large quantity of goods ($1,500 or more). First,you can ask your supplier to divide the goods into two shipments and then declare the value of each shipment to be less than $800. Take this way we can save on customs duties and customs clearance fees.
5.) Express delivery time from China to the US
Express is our best choice if your Amazon FBA inventory is urgently replenished. Because the transportation time is the fastest to reach Amazon warehouse.
DHL delivery time: It usually takes 2-4 business days to Amazon FBA in the US and Europe.
UPS delivery time: It only takes 2-3 business days to the US.
The above delivery times are not much different. So most of our customers will choose DHL Express to ship their products.
2.Customs and Amazon certification
Usually, transportation products from China to Amazon require two certifications. One is product certification for customs and the other for Amazon. When purchasing products from China, it is better to confirm what certifications the suppliers have. You must consider replacing another supplier if the product does not have any certification. If the supplier's product does not have any certification, it means that his product is unqualified. Product certification is also very important for us to sell on Amazon. At last, the product certification can't be ignored.
1.)Certification required by customs
When the goods are cleared, Customs has the right to require your products to provide relevant product certification. If you are unable to provide it, Customs may fine, detain or destroy your product. So you have to know what kind of product certification you need to provide in order to successfully pass the customs (this is very important). Because this is not a joke. We must minimize the risk.
The following is a list of commonly used US customs import products that need to be certified as follows:
| Certification | Products | Remarks |
| --- | --- | --- |
| FCC | All products | There are three types of FCC certification: FCC-VOC, FCC-DOC and FCC-ID. |
| FDA | Food, cosmetics, pharmaceuticals, biological agents, medical equipment and radioactive products | |
| UL | Direct contact with high voltage and safety related products: LED lights, Wifi plugs, power adapters, Wall Charger…etc. | UL or ETL ,both are ok |
| ETL | Direct contact with high voltage and safety related products: LED lights, Wifi plugs, power adapters, Wall Charger…etc. | ETL or UL ,both are ok |
| CPC | Toy | |
| BQB | Bluetooth products | |
3. Amazon's requirements for product barcodes and boxes
Before shipping products to Amazon FBA, we must understand Amazon's requirements for products and boxes. All product packaging, boxes must comply with Amazon warehouse regulations. If we do not comply with Amazon's requirements, your product will be rejected by Amazon warehouse. If your product packaging does not have the correct FBA label, Amazon does not know that your product belongs to that seller.
Amazon has different packaging requirements, and the requirements are different. For example, if your product packaging is an OPP bag with an opening size larger than 5 inches, Amazon must ask you to put a "suffocation" warning label on the packaging.
If the FBA label is not placed, your item will also be rejected. when your goods arrive at the FBA,they need to scan the barcode to identify them and place the goods in the correct position. So you can see that labels are very important process in FBA.
We are currently providing labeling and inspection services to more than 1,200 Amazon sellers in the United States and Europe. This step is very important and will determine your product into Amazon warehouse and its sales. If you need Amazon prep service, please contact us.
Below I share some Amazon warehouse requirements for products, weights and boxes:
I have shared what I know about Amazon and hope this article can help you purchase products from China to Amazon. The most important is FBA freight calculation, and I believe that it is very helpful to calculate the cost of your product.
Finally, after reading this article, if you have any questions, please leave a comment below or email me. We will reply you as soon as possible. Please feel free to contact us for any information about shipping from China to Amazon FBA.
Contact Us Now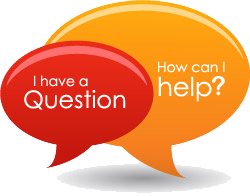 To get a quote, please simply COMPLETE OUR QUOTE FORM. Alternatively, email to eric@shipping86.com, or directly call Eric on: +86-755-2215 0908, or Whatsapp: +86-158 1860 9823 . We'll be pleased to discuss with you furtherly.