Shipping86.com
TEL: +86-755-82427324
Email: info@shipping86.com
Add: 13F, Shangbu Bldg, Nanyuan Road, Futian, Shenzhen, GD, China
FAQs of Sea Freight from China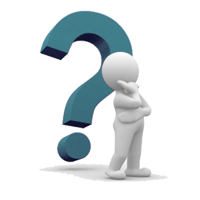 Here we list some of the most frequently asked questions about applying China Work Visa For Foreigners, to which you can easily and quickly get answers. If you have any other questions or need further help after reading through those FAQs, please feel free to contact our customer service to enjoy free support.
Q:

How Much Does It Cost if I Want to Transport from China to Any Other Country?

A:On the one hand, it depends on the mode of transportation you choose. Usually the air freight which takes within 3 to 5 days is more expensive than sea freight which may spend for as long as a month. On the other hand, we need you provide detailed information about your cargo to calculate standard price.

Q:

How Long Will It Take for My Shipment to Get to Its Destination?

A:Usually, it takes within 3-5 days for air freight shipments and about one month for sea freight shipments. Please note that these transit times are not guaranteed and can vary from destination to destination.

Q:

I Have Bought Lots of Goods from Cities around China, Could you Gather Together to Send me?

A:Of course! You need firstly provide the contact information of each merchant and the detailed information of your articles, then the mode of transportation (sea or air freight) you choose. We promise to offer you quality service.

Q:

Could you Recommend to Customers the Most Cost-efficient Mode of Transportation?

A:According to our experience, we'd like to give suggestions as follows:
If the cargo you bought is in large scale and time is out of your consideration, sea freight will be your best choice. However, if you are pressed for time, we recommend you the thorough air transportation which may cost much more.
If you just need to transport some small packages, you can choose international express which is much more convenient and affordable. To get more detailed information, you can directly contact us by online service or fill the form.

Q:

Could You Transport Personal Effects Safely and Reliably?

A:Sure! We have our own air site operation team who will elaborately repacking your valuable article and adopt the safest and most efficient way to transport.

Q:

How Much Information should I Give to Book my Shipment?

A:Please give as much information as possible that our sales staff can book in the most suitable dates and prepare all relevant paperwork for your shipment.

Q:

How to Choose a Freight Forwarder in China?

A:When establishing business cooperative relationship with companies in China, you are faced with many challenges to conquer; freightage should not have to be one of these. To ensure that to save time and money by handling all the logistical details of a shipment, manufacturers should outsource their shipping process to a freight forwarding partner. Shipping86.com, who has been well known to people all over the world for its cost-effective and high-quality freight forwarding and logistics services, does all the above work for you. Our long-term business relationship with truckers, carriers, and warehouses allow us to get the best rates and service for you. You just need tell us when and where to pick-up and deliver your consignments, and we do the rest of all.

Q:

What Payment Methods should I Choose?

A:Pay by Western Union;
Pay by Wire Transfer;
Pay by PayPal (applies to old customers)

Q:

When Should I Pay?

A:Full deposit payment will be required on confirmation of booking.

Q:

Are There Any Charges at Destination?

A:For door to door consignments, charges include the pre-payment of destination port/airport unloading, normal customs clearance and delivery charges to your residence overseas. If your consignment sent to port/airport only, you will be responsible for local unloading charge. This will vary according to destination. For more information please contact us.

Q:

What Is a Bill of Lading?

A:A Bill of Lading is a transport document issued in sea freight. It is a document normally required to be presented at destination to obtain the release of cargo.

Q:

What Is AWB?

A:AWB, short for Airway Bill, is a transport document for Air freight. The Air Waybill number and flight information enables tracking of your consignment.

Q:

What Is the Difference between Door to Door and Door to Port?

A:Door to port is collection from origin and delivery to destination port only where you will have to collect yourself; door to door is collection from origin and delivery to your address directly.

Q:

What Does Volumetric Weight Mean for Air Freight Shipments?

A:According to the international air cargo convention to charge for weight or volume, below is the formulae for which is the greater volume to ensure that the air carriers receive a reasonable amount of revenue for light items.
Length (cm)﹡height (cm)﹡width (cm) divided by 6000

Q:

Do I Need Insurance?

A:Under limited liability, damaged or lost cargo is assessed by weight, not value. That is to say, there is no guarantee of recovery against a carrier for the full amount of the loss and damage and your compensation may be dramatically less than the commercial value of the goods. However, we recommend goods are adequately covered by insurance.