Shipping86.com
TEL: +86-755-82427324
Email: info@shipping86.com
Add: 13F, Shangbu Bldg, Nanyuan Road, Futian, Shenzhen, GD, China
About Us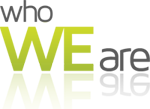 Shipping86.com, as an international logistics and freight forwarding service provider founded in 2012, has been devoting to offer perfect, integrated and customized services for large and small companies, as well as government agencies and non-profit organizations, individuals and families. With our experienced specialists and dedicated service team, every single cargo can be delivered in perfect condition.
Shipping86.com is mainly engaged in international shipping services, including air freight, ocean freight, road freight, courier service, warehouse, customs clearance etc. Adhering to the strict service principle of efficiency, preciseness and flexibility, we win more clients' trust to be their preferred forwarder. "Excellence" is what we pursue in our career. We do better only for that you gain more!
Our Headquarter is located in Shenzhen. Affiliated branches and warehouses are widely spread in Hong Kong, Beijing, Dalian, Tianjin, Qingdao, Shanghai, Ningbo, Xiamen, Guangzhou, Hangzhou, Taiwan, USA, Canada, Australia, New Zealand, United Kingdom and Europe. We strive to move your items to any destination safely and timely at competitive rates.
Shipping86.com is developing at a fast pace. Being a reputed and reliable international freight forwarding company, we will keep pursuing world-class service for every customer.