Home / Shipping by Regions / Brazil
Shipping86.com
TEL: +86-755-82427324
Email: info@shipping86.com
Add: 13F, Shangbu Bldg, Nanyuan Road, Futian, Shenzhen, GD, China
Shipping From China to Brazil
Brazil is the largest trade partner for China in Latin American and China has become the first largest international trading partner of Brazil.
Shipping from China to Brazil, for either commercial or personal needs, the shipping task could be simplified once a reliable freight forwarder can help you. Shipping86.com gives professional suggestions on shipping costs and modes of cargo transport, make arrangements to pack and load the cargo, prepare required documentation, etc. In brief, we handle all shipping tasks and undertake the responsibility of arranging the transport from point of origin in China to any destination in Brazil.
All kinds of freight services are available with nationwide coverage for goods being shipped from China (cities including Guangzhou, Shenzhen, Shanghai, Ningbo, etc) via sea freight (FCL/LCL or out of gauge) and air freight to all major destinations in Brazil including Rio Grande, Rio de Janeiro, Santos, Salvador, etc. You tell us your demands and we do the rest.
Contact Us Now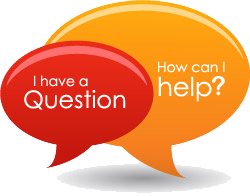 To get a quote, please simply COMPLETE OUR QUOTE FORM. Alternatively, email to james@shipping86.com, or directly call James on: +86-755-82427324, or Whatsapp: +86-13590342071 . We'll be pleased to discuss with you furtherly.