Home /Shipping by Regions / Qatar
Doha Port Activities Relocating to New Hamad Port
With reference to the notification sent by Qatar Ports Management Company,Shipping Lines announced the migration of all container terminal operations from Doha port to the new Hamad port effective 1 December 2016. Doha port will still operate until 31 December 2016, after this date shipments will be automatically auction.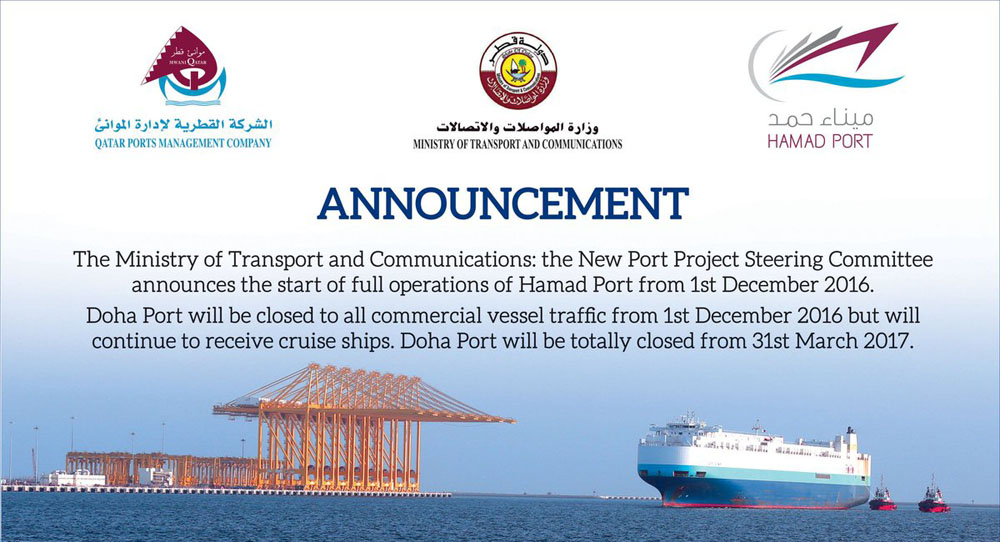 Hamad Port
To start receiving full and empty containers from 23 November 2016, 6:00 AM. The shift operates 24*7.
Stevedoring and handling of imported containers effective from 1 December 2016, 12:00 AM. The shift operates 24*7.
Doha Port
Last date for receiving export and empty containers is 26 November 2016, 5:00 PM. The shift operates full time until 30 November 2016.
Last accepted container vessel to berth is on 30 November 2016, 11:59 PM. However, vessels that are under operations at Doha port are requested to complete their procedures.
Import container delivery is from 1 December 2016, 7:00 AM until 31 December 2016, 2:00 PM. Day shift from 7:00 AM to 2:00 PM from Sunday to Thursday.
Per the port authorities, any cargo or containers that remain at Doha port beyond 30 days of the specified dates will be transferred to an auction committee from 1 January 2017.
Below is an overview of the 2 vessels that would be available from both the ports – Doha and Hamad, for the first week. However we need confirmed gate-in dates for the shipment bookings
Once the shipment has been booked and confirmed, any change in the dates of container movement from Doha port to Hamad port will be customers responsibility including any charges incurred for this change.
Contact Us Now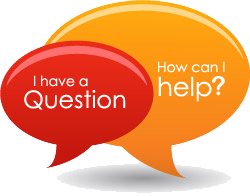 To get a quote, please simply COMPLETE OUR QUOTE FORM. Alternatively, email to james@shipping86.com, or directly call James on: +86-755-82427324, or Whatsapp: +86-13590342071 . We'll be pleased to discuss with you furtherly.