Home /Shipping by Region /Indonesia
Ocean Freight Rate of Container from Shenzhen to Belawan
Belawan is located on the northeastern coast of Sumatra in Indonesia, the Belawan Port is the country's busiest port outside of Java. Built in 1890, it initially served tobacco traders. Following its expansion to include several major berthing facilities, major products exported by the port now includes rubber, palm oil, tea and coffee.
The Port of Shenzhen is spread along Shenzhen city's 260 km coastline. It is separated by the New Territories and the Kowloon Peninsula of Hong Kong into two areas: the eastern port and the western port. It consist of facilities or terminals in the following areas: Da Chan Bay, Shekou, Chiwan, Mawan, Yantian.
Supertrans can offer the most competitive ocean freight rate of container from Shenzhen to Belawan by working with the main shipping lines like OOCL, MCC, COSCO, PIL and son on.
In the case of standard containers, the average cost of shipping a 20-foot container can be anything between $200 and $400. The average cost of sending a 40-foot container can be anything between $300 and $600.
Remember the following factors have an influence on the final cost: the type and size of container, the port of origin and the port of destination, the shipping company, and also external economic factors that could affect the price of the freight, such as a GRI. The average time a containers spends in transit between Shenzhen and Belawan can be anything between 10 and 30 days.
Contact Us Now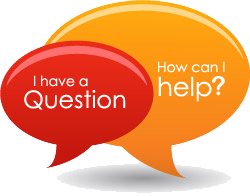 To get a quote, please simply COMPLETE OUR QUOTE FORM. Alternatively, email to james@shipping86.com, or directly call James on: +86-755-82427324, or Whatsapp: +86-13590342071 . We'll be pleased to discuss with you furtherly.