Home / Services / Air Freight
Shipping86.com
TEL: +86-755-82427324
Email: info@shipping86.com
Add: 13F, Shangbu Bldg, Nanyuan Road, Futian, Shenzhen, GD, China
Air Freight Cargo Consolidation from China
Air cargo consolidation: several smaller shipments are collected from different suppliers / manufacturers in China and assembled in a consolidation facility, then shipped together to avail of better freight rates and security of cargo.
Air cargo consolidation services in China will cut a lot of the freight fee on each item of goods, from the air freight rate, collectiong cost, warehouse handing cost, document cost to customs cost. The greatest benefit of air freight consolidation shipments is a better price at the departure airport, because of bigger volume and weight. It is always an adwisable strategy for international logistics and shipping.
With the warehouse (free for clients) located nearby the airports in the main cities in China, such as Shenzhen, Guangzhou, Hongkong and Shanghai, we are able to provide quick and steady air freight consolidation service for our clients.
Integrated Air Cargo Consolidation Service:
Free warehouse for consolidation;
Re-packing or Re-sealing for all the cargo;
Cost effective picking up from different suppliers;
Competitive air freight rate from airlines;
Main airlines: CA, CX, HU, EK, UPS, CI, BR, KE, OZ, PO, SQ, CZ, HU, MU...
Fixed & steady airline space
Quick delivery
Rich experience in export customs declaration
Contact Us Now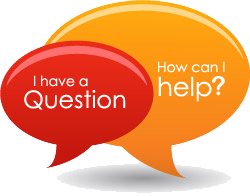 To get a quote, please simply COMPLETE OUR QUOTE FORM. Alternatively, email to james@shipping86.com, or directly call James on: +86-755-82427324, or Whatsapp: +86-13590342071 . We'll be pleased to discuss with you furtherly.