Home / Services / Air Freight
Shipping86.com
TEL: +86-755-82427324
Email: info@shipping86.com
Add: 13F, Shangbu Bldg, Nanyuan Road, Futian, Shenzhen, GD, China
Air Freight & Courier from China
Courier express & Air freight are two popular modes of importing goods from China. New importers worldwide often confuse the difference between "couriers" & "air freight". They usually don't know when it is a good idea to send the items by air or courier, key issues to avoid when shipping cargo by air & some strategies to reduce costs when using courier or air freight.
Difference between Courier & Air Freight
Courier, also known as "express delivery" is basically a "door to door" service, where the courier company (usually DHL, FedEx, UPS, TNT) will get your goods from Point A (normally your suppliers or consolidators address in China) to Point B (Your delivery address in destination country).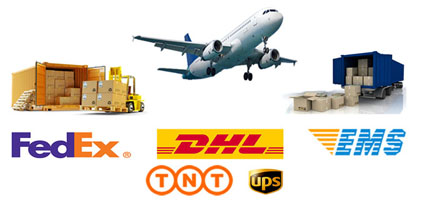 Courier companies usually handle all the processes required to deliver the shipments from A to B, i.e. local pick-up & delivery, customs clearance both at origin & destination, payment of taxes & duties at destination (They will bill you for this bit separately), etc. So the carrier is responsible for taking the goods after export customs declaration in China & delivering them to the destination airport, then clear the goods at destination & arrange further delivery to your door.
Air freight, also referred to as "air cargo". Your trade terms with the supplier will dictate who arranges for & pays for the forwarding agent at origin & destination. For e.g. if you are buying FOB, your supplier will be responsible for sending the goods to airport warehouse and handling export customs declartaion at origin airport in China, while your nominated forwarding agent will arrange the space booking from air lines and ship the goods to the destination port.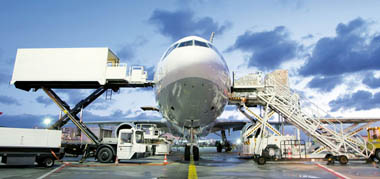 "Air freight" services are provided by most of passenger airlines as well as courier companies like UPS & Fedex.
When is sending goods by Air a good idea?
The decision on whether to send your goods from China using an air cargo service or via sea shipping is a function of three key factors, i.e. the volume of goods, weight of goods & the value of your merchandise. Using air freight is normally a good idea in the following cases:
For sending samples.
For high value – low volume goods (that are not extremely heavy), e.g. Tablets, Watches, etc.
When your goods are time-sensitive or there is an urgent requirement.
When you want to keep your cash-conversion-cycle (CCC) short as compared to sea, air shipments tend to take much less time.
Courier & Air Freight Calculations
Many importers, including some experienced importers often get confused about how courier & air cargo costs are calculated.When a courier services company, forwarding agent or supplier quotes you on per kg basis, they are normally referring to the cost per kg of "Chargeable Weight".
Chargeable weight refers to the higher of actual weight of the goods & the volumetric weight of the goods. Volumetric weight (also known as "dimensional weight") is calculated by multiplying the dimensions of the carton and dividing it by the "dimensional factor".
Importers often ask suppliers for the weight of goods & take a shipping quote from the freight forwarding agent based on the actual weight & end up surprised when they find a large freight bill, due to the fact that they were charged on volumetric weight, as it was higher than the actual weight.
To add to this confusion, the calculation formula for calculating volumetric weight for "courier" shipments is different from "air freight" as the "dimensional factor" for courier is 5000, while that for "air freight" it is 6000.
This is where even experienced importers trip, when they are trying to decide between courier & air freight, as they use the same weight to compare options.
An example:
Product: LED Light
No. of Cartons: 10 Carton
Dimensions (Cm): 60 x 60 x 50
Actual Weight of 10 cartons: 250 kg
Volumetric Weight (Courier): ((60x60x50)/5000)*10 = 360Kg
Volumetric Weight (Air Freight): ((60x60x50)/6000)*10 = 300Kg
As the volumetric weight exceeds the actual weight of the cargo in the above case, the courier charges would be based on 360kg & air freight charges based on 300kg.
You can download this easy excel template which has in-built calculations to help you calculate the cost under various scenarios & allow you to choose the best option.
Courier Vs. Air Freight – Which one to Choose?
So how do you decide between courier & air-freight? As with sea-freight, there is a fixed cost at each end for customs clearing, forwarder's fee, and domestic trucking, therefore using courier is normally a no-brainer when it comes to small packages & samples.
Continuing with the above example, let's say you were importing goods from China to the US & were quoted $5/Kg for courier & $4.5/Kg for air freight, your costs would be:
Door to Door courier: $5 x 360Kg = $1800
Air Freight = $4.5 x 300Kg = $1350
But wait, there is a reason why importers find comparing these quotes confusing. Let's assume under both cases you have bought your goods on EXW Basis, in this case, using air-freight you would need to pay for:
Haulage/domestic courier from factory to the airport
Customs clearance costs & forwarder costs both in China & Destinaton
Haulage/domestic courier from the destination airport to your door
Let's assume that as a ballpark figure these come to $300 in China & $450 at destination, so a total of $750. So now our options look like this:
Door to Door courier: $5 x 360Kg = $1800
Air Freight = $4.5 x 300Kg = $1350 + $750 = $2100
In the above scenario, courier is clearly the better option.
So, the key question is, at what point does air freight become more economical than courier? In most cases, at around 400-500Kg chargeable weight, the "total cost" of air freight starts to become cheaper than using air courier.
Contact Us Now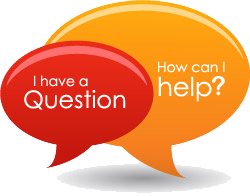 To get a quote, please simply COMPLETE OUR QUOTE FORM. Alternatively, email to james@shipping86.com, or directly call James on: +86-755-82427324, or Whatsapp: +86-13590342071 . We'll be pleased to discuss with you furtherly.