Shipping86.com
TEL: +86-755-82427324
Email: info@shipping86.com
Add: 13F, Shangbu Bldg, Nanyuan Road, Futian, Shenzhen, GD, China
Sea Freight & Shipping from China
Posted on October 21, 2016 by ChinaImportal

Sea freight shipping from China is perceived as a major hassle when importing products. As a professional in procurement, I can state with confidence that sea freight and shipping is not what should keep you up at night.
There are far more complex issues when importing from China. However, Importers still have reason to be concerned about freight related issues.
While the process is straightforward, and part of an established and functional international system, the learning curve can be pretty steep.
Incoterms, FCL, LCL, Bill of Lading. For starters, the terminology can be discouraging just by itself. On top of that, most people in the industry can barely explain, in plain English, how the sea freight process works from A to Z.
Keep reading, and learn how sea freight works when shipping from China. In this article, we cover everything from shipping costs and insurances, to incoterms, FCL and LCL shipping.
Incoterms
Shipping Incoterms are international standard codes that decides when and where cargo shall be transferred between the supplier and the importer.
For example, FOB (Free on Board) only includes transportation from the factory, to the port of destination (i.e., Hong Kong). In addition, FOB also includes all export procedures, which are required to ensure that the cargo can be legally exported.
However, from the port of destination, you must arrange forwarding to the final destination.
You can, on the other hand, book DAP (Delivered at Place), which includes shipping from the factory in China, to a specified address overseas. Such as your office or warehouse.
When you get a quote from a supplier, you must always specify the incoterm you want. The unit price for FOB Hong Kong is, for example, lower than a unit price based on DAP Los Angeles.
Shipping to an Amazon FBA Center from China
Today, many Importers ship their products directly from the factory in China, to an Amazon FBA warehouse. From there, Amazon manage the storage and distribution of the products.
Amazon is operates according to strict principles, and as a seller, you have now choice but to comply with their rules. This is what you must know about shipping to an Amazon FBA center:
The cargo must be labeled according to Amazon's cargo labeling rules.
The cargo shall be palletized, for quick unloading upon arrival. Each side of the pallet must be labeled.
The cargo shall be forwarded to the Amazon address, according to DAP or DDP terms.
Notice that Amazon does not manage any shipping or customs clearance procedures. This is entirely up to you as a seller to take care of.
However, you can book DAP or DDP shipping from your freight forwarder.
FCL and LCL Shipping
Sea freight is not excluding buyers from importing small volumes from China. If you buy by the container load, then FCL (Full Container Load) shipping is the right choice.
FCL is also the most cost effective freight method available, if counted by cost per volumetric unit and weight unit.
However, many smaller buyers don't buy full container loads. Air freight is often a viable solution for importing small volumes. However, some shipments are stuck in the twilight zone between air freight and FCL cost viability.
The solution spells LCL, or Less (than) Container Load. Basically, LCL is shared container freight. Cargo from multiple buyers is stored in the same container.
The freight cost per volumetric unit is higher though, as the shipping companies must factor in administrative fees that are fixed on a per consignee basis.
Freight Insurance
Insurance is included, by default, when you select the incoterm CIF, standing for Cost Freight (and) Insurance.
If you order shipping according to DAT (Delivered at Terminal) or DAP (Delivered at Place), you must inform your shipping company that the cargo must be insured.
Shipping insurance is cheap, and rarely costs more than US$50 to US$100.
Normally, shipping insurance only covers the value of the cargo, in case of transportation damage. It will not cover lost sales, or product development costs.
Shipping and other lead times
The port to port lead time depends on the distance. Below follows a brief overview:
Hong Kong – Los Angeles, USA: 20 days
Hong Kong – New York, USA: 32 days
Hong Kong – Felixstowe, UK: 29 days
Hong Kong – Hamburg, Germany: 30 days
Hong Kong – Singapore: 5 days
Hong Kong – Sydney: 12 days
However, keep in mind that it can take a few days, sometimes up to a week,before your cargo is loaded in the port of loading in China.
The same administrative delay applies in the port of destination, which in many cases can be even longer. In extreme cases, you may face delays as long as two to three weeks, in the port of destination.
Shipping by sea is, in terms of lead times, both slower and more unpredictable than air freight. As such, companies importing from China by sea must do a lot of planning, and have serious margins for delays.
If you need your goods in time for the Christmas season – place your order in July, not in September.
At a minimum, you should place your order 4 months before your 'hard deadline'
Container Volumes
In case you decide to import full container loads you have four different container volume options:
FCL 20'' (Volume: 33.2 cbm)
FCL 40'' (Volume: 67.7 cbm)
FCL 40'' HQ (Volume: 76.3 cbm)
FCL 45'' HQ (Volume: 85.9 cbm)
The container volume may differ slightly between different shipping companies. The volumes above are valid for Maersk containers. However, the difference is very small (+/- 0.1 cbm).
There is still one way to save quite a lot of money based on the sea freight cost that's related to the container volume. That is to place orders based on the units that fit in a specific container size rather than a predetermined quantity.
This way you can avoid situations where you pay for empty space or have to order one FCL container and one LCL container.
The latter situation can become rather costly since LCL comes with higher port charges and 'per shipment administrative fees than FCL shipping.
Export Packaging
Your cargo must be sufficiently protected, from the dusty factory floor to a damp warehouse in Shanghai, and finally stacked in a container for up to a month.
A lot can happen in this time, and you need to be sure that your export packaging is up for the task.
One might think that the supplier could be trusted to manage this on their own. That is not the case.
Chinese suppliers have a tendency to use cheap and substandard export packaging materials.
To ensure that your cargo is protected during transportation, you can use the following checklist:
Inner cartons: 5 layers
Outer cartons: 5 layers
Plastic wrapping: Yes (on Outer carton)
Pallets: Yes (ISPM 15 EU Standard)
Freight remark: Yes (Printed on outer carton)
For example, Amazon requires palletized cargo, as unloading one carton at a time is extremely time consuming. This is rarely understood by Chinese factory managers and sales reps, as labour is far cheaper than in the west.
Be sure to provide your supplier with explicit and clear export packaging specifications. Do not leave anything to their interpretation, and provide graphical examples whenever possible.
But there's more to export packaging than protection. There are various export packaging regulations to take into consideration, such as ISPM 15 and Lithium battery restrictions.
Before shipping from China, you need to confirm which shipping regulations apply in your market, and to your product.
'Should we get a Freight forwarder or let the Supplier manage the freight process?'
You basically got two options, either the supplier administers the shipping process, or you do it via a freight forwarder.
Letting the supplier administer (i.e., book the shipment) the shipping process gives you less transparency. You don't select the shipping company, and you don't know if the supplier quotes the actual market price.
In fact, they often do add a few hundred dollars on the shipping fee. Personally, I don't think that is wrong, as the supplier is then forced to put in the extra hours of booking and overseeing the freight process.
In fact, when shipping sensitive cargo, such as Li-Ion Batteries, it might even be to your benefit.
However, in most cases, the buyer is far better off working directly with a reputable freight forwarder.
Freight forwarders are normally part of international network, but many have their own offices in major Chinese port cities, such as Shanghai and Hong Kong.
A freight forwarder can normally offer a wide range of shipping services, including FCL, LCL and air freight.
In addition, they provide you with a designated contact person that keeps you informed and answers your questions. That said, most people who work in logistics expect the Importer to under the procedures.
As such, don't expect to get free lessons. Read up on the procedures before you engage the forwarder.
On another note, a new breed of digital freight forwarders have sprung up in the last few years.
One such company is Flexport.com, a San Francisco based company, that enables importers in the United States and Europe, to book and manage all parts of the shipping process from their computer.
This is a very big deal for those of us who have spent years dealing with arrogant and unscrupulous freight forwarders. As many of you know, this is an industry that has desperately needed to be disrupted.
'Do we need to pay any taxes in China?'
No, you don't need to pay any "export tax" when importing from China.
However, you will need to pay for transportation to the port of loading in China and the cost for export clearance papers.
Both of these costs are included if you order shipping according to the following terms: FOB, CIF, DAT and DAP.
However, export clearance is not included when buying according to EXW (Ex Works) terms.
'What happens after the cargo arrives in the port of destination?'
You will be notified a few days before the arrival. After the container vessel arrives, the containers are first unloaded. Some may be inspected by the local customs authorities, but most are not.
Regardless of whether you or the supplier managed the freight, your forwarder or customs broker starts customs clearance procedures.
This process normally takes 1 to 3 days, depending on the cargo and the applied process.
'How can I access the cargo after arrival in the port of destination?'
You got two options; either you pick it up yourself or you ask your shipping agent to load it on a truck and deliver it to a specific location. It's not harder than that.
When the cargo arrives at the Port of Destination you will likely be notified by the port agent. In most cases you can book the transportation directly through the port agent.
If you are ordering a full container load this is certain to recommend. Upon delivery you can expect to have somewhere between 30 minutes up to an hour to unload the cargo. Beyond that, the freight forwarder normally charges the importer on a per hour basis.
'What happens if the cargo is damaged on arrival'?
This actually happens a lot more often than most importers assume. This is also the time when that insurance turns out to be a pretty good investment. If your cargo is damaged, I advise you to follow this process:
Take photos and videos of the damages
Estimate the total number of damaged cartons and products
Make a calculation of the total value loss. Keep in mind that this should be supported by the value stated on the commercial invoice.
Send the material to your insurance company
The last point is not always that easy if you let your supplier manage the sea freight and have no clue of which insurance company they selected.
Therefore I suggest that you ask your supplier for a copy of the sea freight insurance policy before the cargo is shipped. Then you'll know who to contact in case your cargo would be damaged during the transportation.
In addition, it does happen that suppliers fails to get the appropriate insurance. If you really want to be sure that your cargo is insured, you need to book it yourself, via your freight forwarder.
If you have a valid claim it's usually a rather quick and painless process to go through in order to get your money back.
However, keep in mind that most sea freight insurance only covers the value of your products, not the shipping costs.
Shipping Documents
One could think that we live in a digital era. However, the 19th century is still well and alive in the world of international freight. Keep reading, and learn what every Importer must know about shipping documents.
a. Bill of Lading
The main freight document issued by the transportation company that specifies the shipping company, exporting company (seller), consignee (buyer), products, volume and incoterm.
The Bill of Lading is mandatory when shipping from China and shall be delivered (along with Commercial invoice and the Packing list) to the buyer within 2 weeks from the shipment date.
b. Commercial Invoice
A document specifying the order value, types of products and the details of the consignee. This document is used by the forwarder or customs broker for customs clearance and calculation of import duties and other taxes (i.e., Value added tax).
The Commercial Invoice is mandatory and shall be delivered together with the Bill of lading. Also double check that the declared value is correct.
c. Packing list
A document specifying the volume, different types of products and quantity per type of product. The Packing List is mandatory and should be delivered together with the Bill of Lading.
d. Certificate of Origin
A document specifying the origin of the raw material and/or the products. This document may be used to determine the import duty rate (some countries enjoy preferential import duties), but also for statistics and enforcement of embargoes.
Import Licenses
Normally, an Import license is not required in the United States, the European Union and other developed markets.
There are, however, a few exceptions:
Pharmaceuticals
Certain types of chemicals
Live animals and plants
Food and agricultural products
Product Certificates and Other Compliance Documents
Most products are regulated in the United States and the European Union. Other markets, such as Singapore and Australia, base their product regulations on those developed and implemented by the US and the EU.
At the time of writing, there is no standardized "product certificate submission system". Hence, you may not be required to provide any product certificates or other compliance documents to the customs authorities.
Such checks are normally carried out by other market surveillance authorities.
However, it's not black and white. Many countries do carry out spot checks on everything from product samples to containers.
We even received a report from a German importer, whose Wristwatch sample was confiscated by the German customs authorities, due to the lack of product certification.
In addition, the US customs can even return cargo, that doesn't complain with the labeling requirements.
The trend is pointing in one direction. Enforcement is being stepped up, and it's only a matter of time before the authorities will streamline and standardize document submission procedures.
There are even talks in the United States to make CPSIA document submission mandatory in the near future.
This will mean that Importers will not even be able to get the products into the country, without proof that the products comply with all mandatory safety standards and other regulations.
Sea Freight Related Costs
Shipping from China involves a multitude of different fees. The cost is closely related to the selected incoterm. Below I list a number of costs that you should keep in mind when shipping from China:
Transportation to Port of Loading (included in FOB)
Export clearance (Included in FOB)
Sea freight charge (included in CIF)
Insurance (Included in CIF)
Port fees (Included in DAT)
Customs clearance fees
Custom duties
Other import taxes (i.e., VAT in the European Union)
Transportation from the Port of Destination
Shipping Frauds
There are two types of shipping related scams. First, you need to look out for scam companies loading containers with junk materials, or any other type of goods than what is ordered by the buyer.
The only way to prevent such scams is to perform the proper due diligence when selecting a supplier, and verify the cargo before shipment – for example by sending in a quality inspection agent.
These scams are relatively easy to prevent.
There's a more viscous type of shipping scam.
The Bill of Lading scam.
The Bill of Lading is mandatory. Without one, you cannot access the cargo. Now, what if somebody decides to hold your cargo ransom, by withholding the Bill of lading?
That is exactly what is happening, with increased frequency. The shipping company actually ships the cargo to the Port of loading. However, upon arrival, they demand a large sum of money to release the Bill of Lading.
Meanwhile, the authorities in the Port of destination pressures the Importer to quickly claim the cargo – by charging a daily port fee – which is often set at around $50 per day.
So, as the port fee bill keeps growing, and the Importer is losing sales everyday – the scammer is waiting for their victim to give in.
The price is normally high. We have received reports with ransoms between US$12,000 to $40,000.
And, the port authorities? They can normally do nothing, as this is an age old and slowly evolving system.
That said, we have received far more reports from Importers in developing countries, as compared to those in developed markets, like the US and Europe.
There is one really simple way to avoid this situation though: Never try to buy international freight for less than the current market rate.
What we have found is that all buyers that got scammed this way, got contacted with incredible offers – or found the "freight forwarders" on their own.
Contact Us Now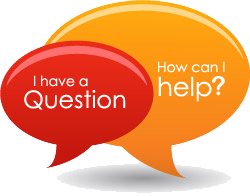 To get a quote, please simply COMPLETE OUR QUOTE FORM. Alternatively, email to james@shipping86.com, or directly call James on: +86-755-82427324, or Whatsapp: +86-13590342071 . We'll be pleased to discuss with you furtherly.